I was glad when they said unto me, 'We will go into the house of the Lord'.
Dear Friends,
When I was installed as your Team Vicar in March last year, I never expected to close our beautiful church building for 3 months. But now we are on the road back. It has been a hard few months for many people – physically and emotionally demanding for key workers, materially demanding for those who have lost their jobs, mentally demanding for those who have been lonely. Yet much good has also come out of it – not least a more genuine care for others, practical help and strengthening of community. It is into this landscape that renewed calls for justice and equality have come. Perhaps COVID-19 will be a catalyst for the healing needed in our human relating as well as healing from effects of the virus?
For those of us who worship in church buildings week by week, it has been a spiritually demanding time. We changed the way we worshipped overnight from a physical, gathered community to a dispersed one; indeed, a larger online one. From the experience of joining in together in person, to participation via a screen, or via a print-out of the words. We have also changed how we support each other and the wider community. A lot of extra energy – from church and from groups in the wider community – has been put into how we keep in touch, how we help each other safely and how we reach those in need. I am proud and privileged to serve in a community that has responded with such positivity, imagination and energy to this crisis.
And while that is great, and true, and reason to give thanks, it doesn't mean we haven't missed being in the church building! Over the last couple of weeks, the church has been open for private prayer, along with the new village foodbank and there has been a steady stream of visitors. This has been a great first step to being fully open again and I hope people will continue to be spiritually and physically refreshed by it. But what many of us really want to do is get together in the building for worship. I don't know about you, but I can actually feel tears welling up when I picture us all back in the building. And what I really want to be able to do is sing several belting hymns with you!
Sadly, we are still not in that place. Singing hymns will be off the cards for some time. But if a massive hymn-athon is the promised land, then we are at least on the way and the church wardens and I have devised a phased return to public worship: on 12th July the PCC will be invited to attend the 9.30am service, and for the last two Sundays of July we will open that up to anyone who is not shielding. Those who are shielding are very welcome from August onwards. We plan to continue broadcasting services. There will be more information about what we expect you to do and what we have done to help keep each other safe later in July. In order to help us plan our return I have put together a survey which I would be very grateful if you would fill in. It should take about 5 minutes and will close on Sunday 12th July. You can find it HERE.
You may recognise my title this week as a quotation from Psalm 122. The words of Psalm 122 are probably most famous for being set to (amazing) music by C. H. H. Parry and sung at royal occasions, from coronations to royal weddings. But those words started life as one of the 'songs of ascent', a set of poems sung by Israelite pilgrims on their way to the Jerusalem Temple. These songs or poems were collected together as Psalms 120-134. They are songs of ascent because the pilgrim would have to climb the hill to reach the Temple.
Many religions share the idea of the holy mountain. And the idea that it is the journey up the mountain, as much if not more than the summit that brings us close to God. The people of the world are looking up at many summits just now, some more out of reach and unseen than others. They are looking at summits of climate justice, racial justice and economic justice, as well as safety and health in the face of the coronavirus. And we, along with other churches are looking to a summit where we can get together, sing together, eat together, be together. But we are called to be glad, to rejoice in God on these mountain journeys, not just when we arrive. And we are called to invite others to do the same. To journey with the God whose Son did not rise in glory before he walked beside us on the road.
I pray that, according to the riches of his glory, he may grant that you may be strengthened in your inner being with power through his Spirit, and that Christ may dwell in your hearts through faith, as you are being rooted and grounded in love. I pray that you may have the power to comprehend, with all the saints, what is the breadth and length and height and depth, and to know the love of Christ that surpasses knowledge, so that you may be filled with all the fullness of God.
 (Ephesians 3.16-19)
With my love, prayers and gratefulness for you,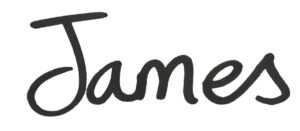 All Saints Vicarage,
Eve of Thomas the Apostle, Thursday 2nd July 2020
All Saints Worshipper Survey
To help Father James and the wardens in their planning for our return to public worship please take a few minutes to fill in the anonymous All Saints Worshipper Survey. It will be open until the 12th of July. You can find it HERE.
Open Church Hours and Foodbank All Saints is open every day 9.30am – 5pm
An unattended, 'open table' Foodbank is now available during church open hours. Please spread the word! Donations of non-perishable food and toiletries are welcome. Surplus donations will be passed on to DENS on a regular basis – thank you to the Men's Group!
This Sunday at All Saints
9.30am Video Eucharist Head to our website to join in, to find the order of service and for more resources.
10.30am Zoom coffee and catch up, invite via our mailing list.
To join the mailing list, please email: allsaintskingslangley@outlook.com