Welcome to All Saints Kings Langley
We are a welcoming, inclusive church for all ages in the heart of Kings Langley.  We aim to worship God, care for each other and serve our community.
PUBLIC WORSHIP
We are very pleased that public worship in the church building continues with our usual 9.30am Parish Eucharist.  We are streaming our service via Youtube and Facebook which can be viewed via our Online Services page.
Christmas Tree Festival 2023!
We are delighted to be staging our sixth Christmas Tree Festival on the weekend of 8th to 10th December 2023, and we would love you to come along and enjoy it!
Opening times:
Friday 8th December      4-6.30pm
Saturday 9th Deember   10am-8pm
Sunday 10th December  11am-4pm
More decorated trees than ever in the church!
Mulled wine, tea, coffee and mince pies available.
Mini beer-fest!  A selection of real ales and cider on tap from Saturday lunchtime onwards!
LIVE MUSIC from 5.30pm  – 8pm on Saturday:
5:30pm      Sam Chick – covers and classics – singer/songwriter based in Garston
6:00pm      Simon Stillman – Blue Jam Acoustic – local folk and blues
6:30pm      Oksana Hermanchuk – Ukrainian classical pianist based in Kings Langley
7:15pm      Trevor Thomas – singer/songwriter playing originals and covers
Lots of children's activities especially on Sunday.
Kings Langley Community Choir performing amongst the trees on Sunday at 1pm and 2.30pm
Entry £4 for adults, children free
JOIN US THIS CHRISTMAS AT ALL SAINTS
Saturday Deecember 16th    4.30pm  Carols in the Village Garden
Christmas Eve December 24th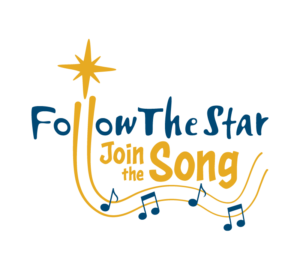 3.30pm  Crib and Christingle service
7.30pm   9 lessons and carols by candlelight
11.30pm  Midnight Mass by candlelight
Christmas Day December 25th
9.30am    Family Christmas Eucharist
children please bing a present
Foodbank
There is an 'open table' foodbank in church every Tuesday morning 10am – 12 noon alongside our coffee morning. If you are able to donate any non-perishable food and toiletries, then please leave in the pew inside the church entrance any day. Thank you!
Local support and Buddy system
If you are alone and unable to get out of the house to do the things you would usually do, you can call on Kings Langley Good Neighbours for practical needs: www.klgna.org or 07790 668672.  If you are worried or lonely and would like pastoral support, or you would appreciate someone to be in touch with you regularly through our buddy system,  please get in touch with Father James 01923 903531 or james.a.mcdonald@live.co.uk.
If you would like to help others then please get in touch with Fr. James or with Kings Langley Good Neighbours.
Sponsor a shrub in memory 
The churchyard team planted 24 shrubs in the west churchyard in November to help to create an attractive and lower maintenance surround to our beautiful church.  You can sponsor one of these shrubs in memory of a loved one. Click HERE to find out more.
About All Saints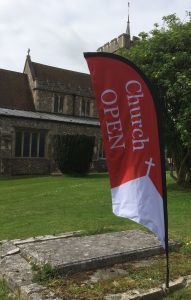 For more than 800 years this has been and continues to be where we worship God, and we warmly invite you to join us.  Although it has a long history, All Saints is alive and active and offers traditional worship, supported by a robed choir, where we can come to find refreshment, encouragement in our faith, and friendship.
Your Parish Church of All Saints is open all day every day – usually from around 9.30am until 5pm – everyone is welcome to come in for a moment of quiet prayer or contemplation, to light a candle, or to admire the beautiful and historic building. Please be mindful of others and observe social distancing. There is hand sanitizer available at the doors and signage to help you visit safely.
The Church Hall, built around 30 years ago, provides modern amenities that are regularly used by many organisations within the village and is available to hire.
Baptisms, Weddings and Funerals
For information about holding a wedding or funeral at All Saints, or having your child baptised, click HERE
Re-ordering All Saints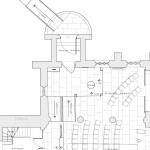 We are embarking on a major project to update the decoration, fixtures and fittings of All Saints, alongside an ambition to bring to life the history and Royal story of the church.  For more information on the initial concepts, click HERE
What's On @ All Saints
Click on the images below for more details or check our latest email newsletter.
Safeguarding @ All Saints
As part of the Diocese of St. Albans in the Church of England, we are committed to safeguarding as an integral part of the life and ministry of the Church. This means taking action as a church to promote a safer culture where the welfare of children, young people and adults is paramount, to prevent abuse occurring, to protect those at risk and to respond well to those that have been abused. We will always take care to identify where a person may present a risk to others, and act accordingly.
The Diocesan Safeguarding Adviser is Mr Jez Hirst who can be contacted at 01727 818107 / 07867 350886  safeguarding@stalbans.anglican.org  
The Revd. James McDonald
Team Vicar
01923 903531
james.a.mcdonald@live.co.uk
All Saints' Church
Church Lane, Kings Langley
WD4 8JS
Administrator: Sue Bassett 01923 266596
saintskl2@tiscali.co.uk