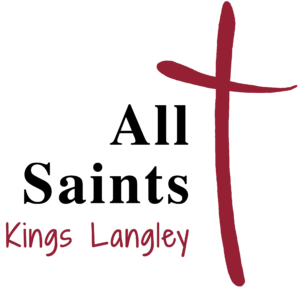 As God's people we are called to offer joy and generosity to our community. In order to do that, we need to pay our bills, support our ministry and contribute to the wider church. We also need to continue to maintain our beautiful ancient church building. We rely on your generosity – we don't receive any support from the Government or the central church.  Now more than ever we want the church to be there for people, bringing positivity and hope. Your generosity enables that. Watch Bishop Alan's message encouraging us to respond in generosity to the generous love of God.
There are a number of ways you can support All Saints, including regular giving and one-off donations as well as other less obvious forms of support as mentioned below.
Thank you!
Regular Giving
If you are able to review or start regular giving you will know what is realistic as well as generous for you. You can give either by cash or cheque (payable to the PCC of All Saints Kings Langley) in an envelope each week or month – or by standing order from your bank account.
To join our planned giving scheme, to sign up to gift aid, or to change from the envelope scheme to standing order please contact Eric Martin: 01923 267604.
---
One off Donations
If you would like to make a one-off donation to All Saints then you can donate with your phone – the camera on most smartphones will recognise this QR code – or click on it to head to our donations page.
You can also contact our treasurer Patricia Humberstone:  allsaintstreasurer@btinternet.com.
Please gift aid where possible.
Support us when you buy or sell on eBay
Make a donation to All Saints during the checkout process when buying any item on eBay.  And if you sell items on eBay, donate a percentage of the selling price (up to 100%) to All Saints and pay a reduced (or zero) eBay fee on the sale.  Select All Saints as your favourite charity then every time you buy or sell you'll have the option to also make a donation to us!
Join our 100 Club
The All Saints "100 Club" helps members and friends of All Saints raise valuable funds for the historic parish church while having a chance to win cash prizes every month!  It is open to everyone 18 and over, and there is no limit to how many numbers each person can hold. For more information or to print off a membership form click here.  To apply online click here.
easyfundraising
Did you know you can help raise funds for All Saints with easyfundraising? They partner with over 7,000 brands (like Amazon, John Lewis, Dunelm, M&S etc) who will donate a % of what you spend online to us. It won't cost you any extra, it is easy, and the donations will help us so much!  Please sign up to support us.  Find out more and sign up by clicking HERE.