Dear Friends,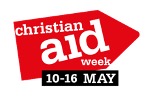 This week I have given Keeping in touch over to update you about Christian Aid week and our plans for our United Service. As you will know, this year we are unable to carry out the usual house to house collection due to the Covid-19 restrictions. And we are not able to worship together in one of our churches – it was our turn at All Saints to host this time.
However, through the wonders of technology we can worship and meet together and we can still raise money for Christian Aid. We know that the poorest in the world will be worst affected by coronavirus. How do we know this? Because they are worst affected by the injustices of our world, worst affected by natural disasters, worst affected by disease. And worst affected by Climate change. Christian Aid works with local partners around the world to make a difference in the name of Christ. Perhaps I'll let them say it in their own words. Here is a message from Christian Aid about the week and their response to Covid-19:
This year's Christian Aid Week will undoubtedly be a different experience, but we know supporters like you will make it the same life-changing and joyous week we've run since 1957. Now, more than ever, our gifts, prayers and action are desperately needed as our partners strive to continue their work with poor communities worldwide, as well as working hard to reduce the impact of covid-19 on the communities they work with. The world's poorest countries have the weakest health systems, and many of the most vulnerable people are now being exposed to this deadly virus. They'll struggle to get the healthcare they need, and with the added cost of not earning a living while in lockdown or quarantine. Our partners are already embedded in these communities working on your behalf to limit the impact of covid-19. You can find out more about what we are doing on our Coronavirus Appeal page.
I know that many people have taken a financial hit due to the current situation, and I know that I am also encouraging you to give to All Saints so we can continue to resource our ministry. But if you can, please do make a donation to Christian Aid this coming week to support their great work.
Our Plans for this Sunday
9.30am Kings Langley Churches United Service for Christian Aid week
A pre-recorded video service available on Facebook, via the website, or on our YouTube channel.
10am Zoom worship for Children and Young people
Children and families will receive details
10.30am Zoom Coffee and Q&A with Deborah Auty, Head of Communications Christian Aid
You will receive details for this via email as usual
Events you can join in with on the Christian Aid website: Virtual fundraisers
Sunday 10 May, 1.00pm
Live-streamed Christian Aid Week service with Dr Rowan Williams.
Monday 11 – Saturday 16 May, 11am
Live daily reflections from our staff and partners overseas.
Sunday 10 – Saturday 16 May, 7.30pm
Daily fun quizzes for the whole family throughout Christian Aid Week.
I am writing this on the Eve of the feast of Mother Julian of Norwich. Mother Julian (1343-1416) was an anchoress for much of her life, choosing to live in almost total seclusion in a 'cell' (small room) attached to a church, in (that's right) Norwich. Here she gave counsel to people from the window of her cell, made clothes for the poor and prayed. And here she wrote the earliest surviving book in English to be written by a woman, 'The Revelations of Divine Love' in which she records visions and conversations with God.
Mother Julian is famously associated with the quotation, 'All shall be well, and all shall be well and all manner of thing shall be well'. This theme, or a variation on it, crops up several times in her book. On one occasion Mother Julian reflects that 'all' refers to that fact that nothing is beyond God's love, from the big stuff (coronavirus, climate change, injustice, poverty), to the small stuff (that's you and me, every person on the planet): 'for he wants us to understand that not the smallest thing shall be forgotten'.
God won't forget you or me, small though we are when faced with the big problems of life, the universe and everything. Christian Aid week is an opportunity to help make sure someone else is not forgotten in the face of the big stuff. And an opportunity to help put some of the big stuff right too. An opportunity to say with Mother Julian, 'All shall be well'.
With my love and prayers for you,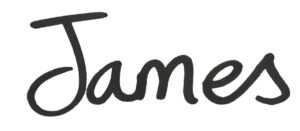 All Saints Vicarage
Eve of the Feast of Julian of Norwich, 7th May 2020