Dear Friends,
First of all, thank you to Andrew Wragg for writing in the newsletter last week. It's great to hear from someone else – for you and for me! And a timely reminder as we continue to navigate this pandemic of the value of those small human connections, and the need to remember that everyone's experience is different.
It was to make a truly human connection that God came to earth as a human baby. And it is to the story of that birth, the hope and light it represents, that our minds are turning as we head into Advent. The Church is about to get into that season of anticipation, whose name means 'coming', while the world in general is already well on the way to the 'Christmas spirit' – the lights are up in the High Street, Christmas songs are creeping onto the radio, and of course Christmas products have been in the shops since September.
You may expect some 'baa humbug' to follow these observations. In a normal year, perhaps it would – lamenting the lack of patience, the commercialization, the lack of understanding that Christmas only starts on Christmas Eve – and Christmas Eve after sunset at that! But this year it seems to me that the lights, the songs and the Christmas goods are an indication of just how much many people in our communities are looking for some light and some hope. In a year which has been dark and uncertain, and looking towards a Christmas which will still not be normal (though the three household 'Christmas bubble' will help), these symbols of the anticipation of light and hope are more important than usual.
All Saints is offering light in the darkness through the 'Let there be light' event on 4th and 5th December. You can get involved in this by coming along to see the candlelit church of course, but also by sponsoring one of the large bulbs on the yew tree by the porch in memory of a loved one. Dedications will also be written on tags and placed on a Christmas tree in the Lady Chapel. Please contact Sheila Ashman if you would like to sponsor a bulb and to arrange a dedication: 07785 516690.
In our Sunday services we will also have our usual symbol of anticipating light and hope with the Advent ring (thank you to Sandra and Alex Hunt for decorating and engineering!). This year it will be slightly different, as instead of four red candles there will be three purple and one pink candle. Purple is the colour for Advent, representing not royal purple as is often assumed but the dark and expectant night waiting for the dawn. The pink candle represents a moment of joy on the third Sunday of Advent ('Gaudete Sunday'), when traditionally Rose vestments were worn and the Advent fast (yes, Advent is meant to be like Lent!) could be relaxed.
I will be lighting the first purple candle with Rachel and Jill on Sunday as worship will still be virtual. But from Sunday 6th December I'm pleased to say that public worship will resume in church building. We'll be returning to the system we had up to 1st November – there will be limited capacity at services, with social distancing and face masks and we ask you to please email us to let us know you will be coming: allsaintskingslangley@outlook.com. This helps us to manage numbers and assists us with complying with NHS Test and Trace so we would be very grateful if you could help in this way.
I hope you are finding moments of light in the dark as we await the one who is coming into the world.
With my love and prayers for you,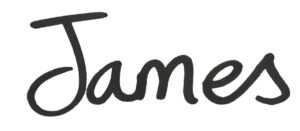 All Saints Vicarage,

Thursday 26th November 2020