Dear Friends,
October is a month when I am often thinking about my maternal grandfather, Kenneth Chitty. It is the month of his birthday and of the anniversary of his death. This year isn't a significant anniversary (11 years since he was promoted to glory) but it does have some extra poignancy. My grandmother, Sheila Chitty died last year, so my Mum and my Aunt inherited Grandma and Grandad's house: this month they have finally been able to sell it.
I'm finding that I've got all sorts of mixed feelings about it. I'm relieved that my parents haven't got the stress of the sale, surveys, solicitors and estate agents hanging over them anymore, and I'm really glad that my Aunt will be able to move somewhere more up to date and nearer my parents, and I share part of their relief. But I am sad too. I have lots of happy memories of spending time in that house and in the huge (and immaculate!) garden, with my Grandad in particular. And because I am not nearby, I feel a bit like I've not had chance to say 'goodbye' to the place.
I realize that I am in danger of being overly sentimental! It is sensible for my aunt to move nearer to my parents and it is good that the new family who are moving into Grandad's house will be able to make new memories there. But this is the stuff of life. We balance how we feel with what is practical and sensible; we weigh what we want on the scales with what we know is good and life giving for others; we hold the specialness of people and places in our past with the potential for new things in the future.
In my report to the annual meeting last week I mentioned our aspiration to pursue a reordering project as part of our Mission Action Plan. All Saints is at a season in its life where we are holding the specialness of what we have inherited on the one hand with the need to adapt and renew our building for the future on the other. We are balancing how we feel about the place, with how our building can best serve others. The generations before us sought to balance the same things as they responded to the needs of their times. It is surely right for us to consider the same questions. Doing so is about faith and hope in God's future. It is about supporting our vision for our church family, making All Saints a truly welcoming place for all, a place of inspiration and encounter in worship and prayer and more widely used by and connected to the community we seek to be at the heart of.
There will be more information from the reordering committee in the coming weeks about the needs that we want to meet in those three areas (welcome, worship, wider community use) and there will be opportunity for everyone to contribute their feedback and ideas. We will all no doubt have a mixture of feelings as we consider the possibilities and balance the specialness of what we have inherited with the future to which God calls us. But before we were known as Christians, the Church was called 'the way'. We are a pilgrim people, a people on the move. And sometimes we need to ask God to help us see different possibilities so that we can follow him more closely on the way. Just as I need to see things differently about the loss of Grandad's house. It doesn't mean that any of what was good in my experience is lost, and the way to remember is to live out the care and fun that we had in my relationships with those around me now.
With my love and prayers for you,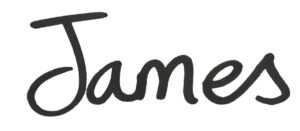 All Saints Vicarage,

Friday 16th October 2020
This week at All Saints:
9.30am Family Eucharist  also live-streamed via the website and available afterwards via the website and YouTube