Dear Friends,
Like me, you may be feeling more positive this week with the Prime Minister's announcement of the 'roadmap' out of the present lockdown. It's good to have some markers that we're all aiming for, subject to those four tests… On the other hand, you may be feeling anxious about society opening back up again. Wherever we are on that scale, it'll be important to continue to 'bear with one another in love' (Ephesians 4.2) as the weeks unfold.
Part of your Lenten journey might be to reflect on your experience of the Pandemic in these last 11 months. You might like to use this resource from CPAS which invites us to reflect on what we are thankful for, what we are lamenting, what we are learning and what is our prayer: My Pandemic Experience – Church (cpas.org.uk). There is also a version for young families to do together: My Pandemic Experience – Family (cpas.org.uk).
It's not quite a roadmap, but the reordering committee has had a good look at your responses to the initial reordering consultation document and has produced an overview of your feedback. Thank you to everyone who responded. The key thing to share is that there is 90% support overall for a reordering and that support comes with lots of great suggestions and questions. The feedback overview also outlines the next steps, and there will be some more information about this in the coming weeks. You can find it here.
Continuing on the roadmap theme, you may be wondering when we will be able to return to public worship in All Saints. The PCC are currently considering this question (virtually, via email!) so I hope to be able to share more with you here next week.
With my love and prayers for you,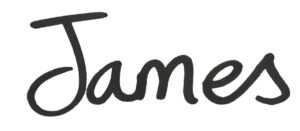 All Saints Vicarage,
Thursday 25th February 2021
Dear Friends,
We are fast coming round to two anniversaries. One is the anniversary of the first National Lockdown, the other is the anniversary of the first of these weekly ramblings, thoughts and reflections from me. Thank you for your feedback and encouragement, I will keep writing!
In one of my earliest messages, I borrowed some words from a friend about prayer, which are worth repeating at the start of Lent: Little and often is a good way to approach prayer, rather than saving it up for one "big" pray on a Sunday or in times of crisis!  By building up a pattern of regular prayer we are more able to weather the storms and tests of life.
Lent is a really good time to have a look at our patterns of prayer and reflection, of rest and recreation. It isn't all about giving things up (a rescue mission for a wavering New Year's resolution?!) but about giving yourself space for a spiritual MOT. That's the point of the imagery of going into the desert with Jesus. It's not about starving ourselves, or depriving ourselves in an effort to be better. It's an image of detachment, of space, of big horizons, of being alone in the wilderness with Jesus – and that being a refreshing, life-giving, restorative thing, not a punishment. In the desert Jesus gets clarity about his mission (symbolised by the temptations he faces) and in the desert we can reconnect with him and with our calling to be his disciples.
So, this Lent I wonder if you can make some little wilderness spaces in your week, between the "big" pray on a Sunday. Can you find a little time to be restored and refreshed in the presence of Jesus? It might be that you can use the #LiveLent booklet to help you do this, or you can download the app. There are prayer resources on our website too which you might find useful. If you would like some help thinking about this, please let me know. And of course, we have the Churches Together Lent course (not too late to sign up!) and Celtic Evening Prayer from next week.
For myself, I am finding that I am missing the traditional language of the Book of Common Prayer, which has been an important part of my spiritual life. My favourite service growing up was Choral Evensong from the Prayer Book, and the service I enjoyed most when I was a 'Root' at St Albans Cathedral was the Choral Eucharist – not Prayer Book, but with the same traditional language. To reconnect with that, I'm going to say Compline in traditional language at 9.30pm Tuesday – Friday in Lent and you are welcome to join me via Facebook. You can find the order of service here.
Compline (from the Latin Completorium, 'completion') lasts between 5 and 10 minutes and gives a reflective close to the day. The words will be much the same every time, but I think that is a helpful thing – a rhythm to be held in, a space to hold open for Christ, a little bit of time in the restorative wilderness to help us weather the season we find ourselves in, and to grow as God's people.
With my love and prayers for you,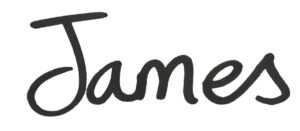 All Saints Vicarage,
Thursday 18th February 2021
Dear Friends,
This week I just want to use my letter to draw your attention to the services and resources that we're making available to you this Lent. All the details so far are in purple below.  Everyone is welcome to just 'turn up' to the virtual Ash Wednesday and Celtic Evening Prayer services. If you would like to join in the Lent course please contact me to let me know if you would like to attend on Monday evenings or Tuesday afternoons.
For the Ash Wednesday Morning Prayer service everyone is welcome to make some ashes for use at home. Instructions are in the order of service. Please ensure that you do this safely, including using oil, not water (using water can create an acid). Don't worry if you're not sure about making the ash yourself, you can just make the sign of the cross on your forehead with your finger.
With my love and prayers for you,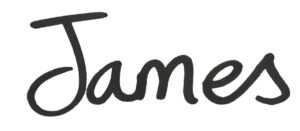 All Saints Vicarage,
Thursday 11th February 2021
Lent 2021 at All Saints
Ash Wednesday
9am Morning Prayer via Zoom – click here to join
Meeting ID: 871 9092 2907        Password: 192053
Click here for the order of service.
8pm Team Eucharist – this will be available on our YouTube channel
Click here for the order of service.
Celtic Evening Prayer
7.30pm Every Wednesday between 24 February and 24 Mar via Zoom – click here to join
Meeting ID: 883 0383 0361        Password: 431441
(An order of service will be available nearer the time.)
Lent course: Caring for Creation
Mondays at 7.30pm and Tuesdays at 2.30pm during Lent via Zoom
Join in the Churches Together Lent Course. This year we are using the York Course, 'Caring for Creation', which will help us to think about how Christian faith encourages us to take s.eriously the call to care for the earth and gives us hope that things can change .and progress can be made. Click here for more information. We hope to have individual copies of the course book for participants to purchase.
Dear Friends,
Last week was the RSPB 'Big Garden Birdwatch'. Perhaps you joined in? The idea was to spend 1 hour between January 29th and 31st counting the number of birds in your garden. They had to land and to avoid double counting you recorded the highest number of any species at any one time, not every time you see an individual. So, if you saw one robin in the first five minutes, then three 20 minutes later, then one another 15 minutes later, that's three, not five… I was confused initially too!
Predictably, during the hour we chose, we had fewer birds than usual: two robins, a woodpigeon, a magpie, a dunnock and two blackbirds. Maybe it was the weather – our chosen hour was rather dreary, maybe they decided to stay somewhere sheltered. Good for them! It was a shame not to see more of our 'regulars' (nothing particularly remarkable, great tits, blue tits, coal tits – though we did once have a heron perched in the yew tree!), but it was good to feel part of something, to take time out just concentrating on the natural world, and to contribute to informing our care for that world.
I think many of us are finding lockdown 3 rather dreary. The novelty has well and truly worn off! For those of you on your own, and those of you with little ones at home, that feeling might be particularly strong. We aren't seeing and experiencing all the colour of life as we usually would – the number and variety of birds landing in our garden is down. We don't have as many opportunities to feel part of things, to enjoy the world outside without limits, and it might be harder for us to contribute to the community – whether because we are shielding, generally stuck at home, or are juggling too many things at once.
There is some light at the end of the tunnel now the vaccine is being rolled out, and there is hope for a gradual re-opening of life. Perhaps what we need in the meantime is to hold on to the moments of colour, connection and contribution we do have. And when we begin to 'come out the other side' to remember not to take the small things that add colour to our lives for granted. Things like stopping to watch the birds. And perhaps we should ask ourselves what we could change about the 'old normal' to make more space for those things. Maybe the 'new normal' can have more space in it to enjoy and care for ourselves, each other and the world around us.
Look at the birds of the air; they neither sow nor reap nor gather into barns, and yet your heavenly Father feeds them. Are you not of more value than they?  Therefore, do not worry. (Matt. 6.26, 31a)
With my love and prayers for you,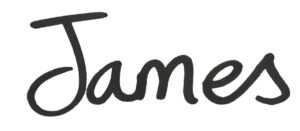 All Saints Vicarage,
Thursday 4th February 2021
Don't forget the page of prayer resources – click here.
Dear Friends,
This week the number of people who have died within 28 days of testing positive for Covid-19 passed 100,000. The Prime Minister said it was 'hard to compute' that figure. And it is hard. It is hard enough when the death of one family member or friend touches us. Each one of those 100,000 represents a life lived, a grieving family.
Death is always terrible, whatever the cause. But over the last 10 months we have been faced with the daily reporting of death. And as the totals have grown and the grim milestones have been reached perhaps some of the humanity has been lost. And this week it felt like politicians and the media were making some space to see the 100,000 as people not statistics, to acknowledge the families and communities affected (including our own), and to recognise the toll the whole situation – the deaths, the lockdown, the uncertainty – is having on all of us.
What is the Church's response to all of this? In Jesus we have a hope and a faith that death is not the end of our story. As terrible as death is, we have a future in God's love. And for those who are left behind we are called to care, to support, to love. The Archbishops are encouraging us to show our love – as well as in other ways – by praying each day in February. There are resources for this on the Church of England website so I invite you to take up that work of love, alongside the acts of kindness and practical help you continue to show.
And on Sunday evening I invite you to join me for Evening Prayer on the feast of Candlemas. This will be at 6pm via Zoom (see details in the worship box above). Candlemas is about the coming of the light of the world in the infant Jesus, a light that would be opposed by earthly and cosmic powers, even death, and would triumph in the Resurrection. It is the festival when traditionally candles were blessed for the coming year. At the online 9.30am service I'm inviting you to have a candle ready to be blessed. At Evening Prayer, we will light these candles as symbols of hope, love and remembrance, and as reminders that we are called to shine with love. I look forward to seeing you there.
A prayer you might like to use in the meantime:
Gracious God,
as we remember before you the thousands
who have died,
surround us and all who mourn with your
strong compassion.
Be gentle with us in our grief,
protect us from despair,
and give us grace to persevere
and face the future with hope
in Jesus Christ our risen Lord.
Amen.
With my love and prayers for you,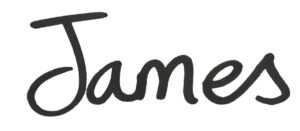 All Saints Vicarage,
Thursday 31st January 2021
Dear Friends,
I wonder if you had chance to watch the inauguration of President Biden and Vice President Harris yesterday? Maybe you just caught the highlights on the news. Either way, it was hard to miss the message the event wanted to put across: unity. Biden's speech used that word more than any other. As I watched and listened to him, I thought his fatherly (perhaps grandfatherly!) style, with pearls of wisdom from years of political and life experience might be one of the reasons why he is the right person for the right moment. Let's hope so, with all the issues in his in-tray: the Covid-crisis and Climate-crisis are at the top of the list, but there are issues of racial justice, inequality, international relations, internal division and discontent.
What also struck me though, was the way in which God was invoked, assumed, spoken of and to in the whole event. Quite a contrast with how we do things on this side of the pond. Of course, many of our national occasions are framed by liturgy and hosted by St Paul's or Westminster Abbey (those great liturgical rivals!). And of course, God gets a look in there. But politics tends to be presented as a 'God free zone' – Alastair Campbell famously saying of Tony Blair's premiership 'we don't do God'. A bit of a church background (Theresa May, whose father was a vicar) is fine, but too much God-speak is definitely not helpful to a political career (Tim Farron comes to mind). We have come to expect a much cleaner separation between religion and politics, church and state.
But this is an artificial separation. Whether we are people of faith or not, what we believe affects what we think is right, affects our values, affects our opinions on what we think is good for our community and for society as a whole. We are integrated people, our values and beliefs can't be separated from our politics.
I wonder what it might mean for you and me to live out our values as 'citizens of heaven' (as St Paul puts it to the Philippians: 3.20) in this earthly city? I wonder what our political contribution – in the broadest sense – can be, guided by those values? The values we see embodied in Jesus, of compassion, justice, welcome and above all love. Not easy to find ways to do that in these times of separation and distancing, but perhaps we can take some of this time to reflect and to pray. What kind of politics, what kind of human relating, do we want to support and promote? Hopefully one which respects and cares for each other and for the planet. For the very issues in President Biden's in-tray are in our in-trays too. And we can all find ways to contribute to a politics and a society that reflects the love, peace, care and justice of heaven.
With my love and prayers for you,
All Saints Vicarage,
Thursday 21st January 2021
*In his inauguration address President Biden referred to St. Augustine's great work on theology and politics, City of God, which reads: 'If one should say, "a people is the association of a multitude of rational beings united by a common agreement on the objects of their love," then it follows that to observe the character of a people then we must examine the objects of its love' (City of God 19.24).
Dear Friends,
Just a brief thought from me this week. This coming week is the week of prayer for Christian Unity. It is also World Religion Day on Sunday 17th and Martin Luther King Jr. Day on Monday 18th. In a world where we are often so aware of division – or at least made so aware of it by the media! – these annual remembrances help us to focus on what brings us together as fellow human beings on the journey of life, of all faiths and none.
You might like to take some time next week to pray each day for unity in the Church and in the whole human family and there are some resources here, including daily meditations and 'Go and do' actions, provided by Christian Aid. The material has been prepared by the Grandchamp Monastic Community in Switzerland and the theme is "Abide in my love and you shall bear much fruit", based on John 15.1-17.
With all we have experienced in the last 10 months I thought that seemed a very helpful theme! We abide in God's love whether we can be together in person or have to make do virtually. And his love in us can still nurture our gifts and talents to grow and bear fruit.
With my love and prayers for you,
All Saints Vicarage,
Thursday 14th January 2021
In case you missed them last week, here are some places you can seek help if you are finding things difficult. You are always welcome to give me a call or email me and we have a Pastoral 'phone network I can connect you with.
Anxiety UK Charity providing support if you have been diagnosed with an anxiety condition.
Phone: 03444 775 774 (Monday to Friday, 9.30am to 5.30pm)
Website: www.anxietyuk.org.uk
CALM The Campaign Against Living Miserably. A charity providing a mental health helpline and webchat.
Phone: 0800 58 58 58 (daily, 5pm to midnight)
Website: www.thecalmzone.net
Mind Promotes the views and needs of people with mental health problems.
Phone: 0300 123 3393 (Monday to Friday, 9am to 6pm)
Website: www.mind.org.uk
Samaritans Confidential support for people experiencing feelings of distress or despair.
Phone: 116 123 (free 24-hour helpline)
Website: www.samaritans.org.uk
YoungMinds Information on child and adolescent mental health. Services for parents and professionals.
Phone: Parents' helpline 0808 802 5544 (Monday to Friday, 9.30am to 4pm)
Website: www.youngminds.org.uk
Dear Friends,
A friend of ours told us last week that she had been 'ticked off' for wishing someone a Happy New Year! But it's easy to understand that pessimism in January 2021: a new lockdown, Covid cases on the rise, insurrection at the Capitol in Washington D.C., people struggling to stay in or find jobs and a huge rise in hardship for many people. But despite all that, I would still like to wish you a Happy New Year! And I think it is worth doing, worth looking for some optimism, hope, new beginnings and positivity.
New Year is a time when we do try to do those things, summed up in the tradition of New Year resolutions. Even if we don't make resolutions, I think we all recognise that spirit of wanting a fresh start. And we also recognise that our good intentions sometimes don't last very long or get us very far! But it is worth looking forward with positivity and hope – our outlook and attitude count for a lot, even if we fall at some of the hurdles we set for ourselves.
On the flip side of this New Year optimism we also know that January is one of the 'bluest' months in the year. It is a time when many are suffering from Christmas and New Year disappointments, from money worries because of the pressure to have 'all the trimmings' at Christmas, from a sense of disappointment that a New Year doesn't actually mean a 'new me', from feeling a failure – in comparison to others, and in comparison to the person we think we can suddenly become just because it's a New Year. Having set too many hurdles (and at pole vaulting height) we inevitably don't measure up.
So maybe the most important thing in the New Year, especially this New Year when we are longing for life to improve for us and for others – and we can see the vaccine shaped light at the end of the tunnel – what we might mean by wishing each other a Happy New Year is a Kind New Year. Be kind to others and be kind to yourself. Maybe we should focus more on the happiness we can give to others and allow ourselves, rather than putting ourselves under too much New Year pressure.
If you are struggling this New Year, then remember you can chat to me and I can also link you up with one of our Pastoral Visitors – though they will need to 'visit' by phone or zoom at the moment! And there are all sorts of organisations out there who can offer support. I have listed some suggestions below.
A wise person once said to me that kindness was the most underrated virtue. Whether you're a resolutions person or not, whether you are having a hopeful or a blue January, be kind. And don't forget to be kind to yourself. Kindness is the character of God – it is because of his 'loving-kindness' that he is born among us, to bring us peace, forgiveness and hope, to make us anew: 'be kind to one another, tender-hearted, forgiving one another, as God in Christ has forgiven you' (Eph. 4.32).
Wishing you a Happy and Kind New Year.
With my love and prayers for you,
All Saints Vicarage,
Thursday 7th January 2021
Anxiety UK Charity providing support if you have been diagnosed with an anxiety condition.
Phone: 03444 775 774 (Monday to Friday, 9.30am to 5.30pm)
Website: www.anxietyuk.org.uk
CALM The Campaign Against Living Miserably. A charity providing a mental health helpline and webchat.
Phone: 0800 58 58 58 (daily, 5pm to midnight)
Website: www.thecalmzone.net
Mind Promotes the views and needs of people with mental health problems.
Phone: 0300 123 3393 (Monday to Friday, 9am to 6pm)
Website: www.mind.org.uk
Samaritans Confidential support for people experiencing feelings of distress or despair.
Phone: 116 123 (free 24-hour helpline)
Website: www.samaritans.org.uk
YoungMinds Information on child and adolescent mental health. Services for parents and professionals.
Phone: Parents' helpline 0808 802 5544 (Monday to Friday, 9.30am to 4pm)
Website: www.youngminds.org.uk
Dear Friends,
It's been a bit of an emotional week. Every time I go into church, I see how generous people have been in their donations to the foodbank, in the presents they've bought for the care home residents and the shoebox presents for local children. The pews under the tower are laden with shoebox gifts, teddy bears and toys, the desk in my vestry is covered in presents for the care homes and the foodbank table goes quite quickly from needing a re-stock to being stuffed to the gunwales (people have been so generous we have some food to re-stock it again this week, but donations will be welcome again from the weekend). It is humbling and touching to see so much generosity, and salutary and sobering to know how much it is needed. Thank you again if you have been donating.
I have also conducted two funerals this week. One for the late David Buckland, sometime chairman of Kings Langley Probus and member of Kings Langley Cricket and Social Clubs, among other things. Please pray for David, his family and friends. The other was for the late Alan Jackson, who among other interests and achievements (including being a champion windsurfer) was one of our bellringers. His funeral was today at 3.15pm at Chilterns Crematorium. Please pray for Alan, for Sandra his wife and their family, and for our band of bell ringers.
And just like all of you I am feeling upset and annoyed that we won't be able to see any of our family (except on a screen) this Christmas – we won't be able to do our usual jaunt up to Rutland. And as much as I do moan a bit (Rachel will tell you!) every year – that it's a lot of people to fit in, that I don't like having to move around from house to house, that I would like some more peace and quiet after Christmas(!) – once we are there I really enjoy all our traditions: lunch here, dinner there, games and afternoon buffet somewhere else. I'm going to miss it, and I'm going to miss them. At least we are here and we won't miss you!
Then in amongst all of this (which is probably enough to be going on with) my aunt died on Monday, aged 55. Well, one of my aunts – I have four. She was called Mesha, and she hadn't been well. We weren't close, in fact I haven't seen her for several years. But it is sad. And a death in the family, even of someone we are not close to, does make us sit up and think. It has certainly made me want to make the most of my relationships with the friends and family I am in touch with. So, at the risk of setting myself up for a fall, there are some New Year's resolutions coming up along the lines of 'phone so and so', 'message so and so' and 'email the other so and so'!
We are on the threshold of Christmas today, the Feast that celebrates the core of Christian faith: that even though we might lose touch with God he loves us so much that he became one of us to re-establish that relationship. It is sometimes said that if we want to see God, we look at the face of Jesus Christ. What is perhaps more important to remember is that if we want to glimpse the face of Jesus Christ, we only have to look at our neighbour – whether family, friend or stranger. Not always an easy thing to do, but in those very human connections we experience something of the divine connection God makes with us in the incarnation, in his birth among us as a human baby. That is the light and hope of Christmas.
Wishing you every blessing this strange Christmas and hope and peace for the New Year.
With my love and prayers for you, and my thanks for all the kindness you show to me and to others,
All Saints Vicarage,
Wednesday 23rd December 2020
Dear Friends,
This year many of our church activities, not to mention all sorts of other things, have been limited or restricted. But now, just as we enter the season of Advent with its themes of waiting and watching, all sorts of things are happening! You will see elsewhere in the newsletter and in Signpost that alongside our Christmas services and 'Let There Be Light', we are also holding a Christmas Afternoon Tea (place your order by this Sunday at 12noon to avoid disappointment!) and engaging in two community initiatives: shoeboxes filled with presents for local children and gifts for the residents of the care homes in the village.
I encourage you to take part in both schemes if you are able to – a shoebox with some gifts in might make a real difference to a family who have had a tough year, and a thoughtful gift for a care home resident might add some cheer to a difficult and potentially lonely and confusing Christmas season. Please check out the details in the newsletter and in Signpost.
It is something of a paradox that all this activity is going on in Advent. And if you are looking for some prayer and reflection during this time then I commend Advent Online to you: click here. There are lots of excellent resources to help you pause and reflect through the season. For those of you who are offline (and those online perhaps!), don't forget that there is lots to engage with on the radio: The Daily Service every day at 9.45am on Radio 4, Choral Evensong, Wednesdays at 3.30pm and repeated at 3pm on Sundays on BBC Radio 3, and Songs of Praise Sundays at 1.15pm on BBC One. And there is also the Daily Prayer booklet which you will have received back in March (online version here).
Our faith is no stranger to paradox. Life comes out of death. In darkness light shines. A lowly girl is the one who says yes to the plan of the Almighty. The 'unsuitable' and the outcasts, the meek and the poor, the powerless and the unloved are put at the centre of the Kingdom. Hope abounds in despair. And the unprepared and the imperfect (that's you and me!) are asked to share a message of perfect peace and joy. It's a paradoxical faith in which we hold in tension what has been with what will be, and the contemplative with the active. We look back for guidance from our traditions and history even as we seek to move forward with a vision from God for the future. We seek to hold the past and the future together creatively as we explore a reordering of the church building. God can speak through paradox.
After all, the heart of our faith is a paradoxical mystery, that God was born as a human baby: Let the same mind be in you that was in Christ Jesus, who, though he was in the form of God, did not regard equality with God as something to be exploited, but emptied himself, taking the form of a slave, being born in human likeness (Philippians 2.5-7). To follow that baby is to live with paradox, to hold things in tension. And to feel God's creative and renewing presence through that. May you feel God's presence close at hand as you find time both to be and to do this Advent.
With my love and prayers for you,
All Saints Vicarage,
Thursday 3rd December 2020
* For Gilbert and Sullivan fans!